Defence Minister of the Zionist apartheid state that is called Israel, Yoav Gallant, announced a "complete blockade" of Gaza on October 9, a day after Prime Minister Benjamin Netanyahu formally declared war against the Palestinian resistance movement Hamas in retaliation against the latter's attack on Israel.
"There will be no electricity, no food, no fuel, everything is closed," Gallant declared, in an almost boastful manner. "We are fighting animals and we are acting accordingly."
Energy Minister Israel Katz followed, saying "I instructed that the water supply from Israel to Gaza be cut off immediately."
However, even before this declaration, how much food, fuel, water or electricity did Gazans enjoy, amid the total blockade imposed by the very same Israel almost 18 years ago?
That the Zionist entity in west Asia considers Palestinians animals to be sacrificed at will is behind the blockade of Gaza, imposed in 2005 and continued without a break since then. The hermetic siege was first applied when Israeli military was forced to withdraw from Gaza in 2005, and was tightened in 2007 after Hamas won the elections in the strip in 2006. Israel and the West condemned Hamas' victory, and launched two full-scale military operations (Operation Summer Rains and Operation Autumn Clouds) to overturn the election result. Failing in that objective, Israel, with full support from its Western allies and indifference of multilateral bodies including the United Nations, sealed the Gaza Strip by land, sea, and air. Since then, Israel controls what enters Gaza, and uses that power to strangulate Gazans whenever they try to fight back. This blockade has earned Gaza the unenviable epithet of the "largest open-air prison in the world", where 2.3 million people are crammed and routinely bombed and killed.
Collective punishment: a crime against humanity made invisible
According to the Geneva Convention, blockades against an entire nation is collective punishment, which can be considered a crime against humanity. However, no international convention or legal instrument ever stopped Israel from committing crimes against humanity against Palestinians. This time, after Netanyahu's war declaration and his cabinet's announcements of cutting off basic necessities of human life to Palestinians, the Israeli air force also bombed the Rafah border crossing in order to stop besieged Gazans from fleeing to Egypt – thus literally condemning 2.3 million people to die without means of survival. However, this has been life in Gaza for almost two decades.
Since the start of the blockade, Gazans have been forced to adapt to "abnormal lives", as stated by 9 out of 10 young people in response to a survey conducted last year by the International Committee of the Red Cross (ICRC). The biggest trouble for the region is electricity. Gaza Strip gets only 200 megawatts of electricity per day, far short of the 600 megawatts that are required to satisfy the power needs of the population and the minimal infrastructure and industry that remain. This insufficient power supply is rationed in order to distribute to different regions on a rotational basis. Even this amount continues to shrink as Israel continues to reduce the amount of fuel entering Gaza. Even before the current military escalation, the situation reached such a point that the sole power plant of Gaza declared a state of "permanent shortage."
The power crisis started in 2006 when Israeli warplanes bombed the Gaza Power Plant, destroying 6 of its 10 turbines. Currently only three turbines are working, each supplying 20-30 megawatts per day.
Israeli electrical lines also supply Gaza with 120 megawatts, but Israel routinely cuts power to these lines, as a punitive measure of collective punishment during its wars on the besieged Strip.
These are Gaza's only two power sources. Egypt used to supply Gaza with 150 megawatts daily, but it was discontinued in 2018.
"The best scenario is having 200 megawatts a day, which can power almost half of Gaza, but we need to schedule it to make it possible to reach everyone's home," Mohammed Thabet, representative of the Gaza Power Plant, explained. "People get 8 hours on and 8 hours off during the day. Sometimes in extremely cold or hot weather, we can only supply 4-6 hours, because of the increased use of electrical appliances."
Families in Gaza are forced to schedule their lives according to the electricity supply routine. Everyday domestic chores like cooking, doing the laundry, charging phones, or studying get severely curtailed as everyone rushes to complete everything during the brief power supply windows. Using heaters or refrigerators for prolonged periods is out of the question.
Tareq S. Hajjaj, a Palestinian journalist based in Gaza, described some "creative solutions" to which Gazans resort to beat the crisis:
Some alternative power options are straightforward. Diesel or gasoline-fuelled generators, usually belonging to wealthy businessmen, can often supply power to multiple families by extending cables to their homes.
But with 53% of Gaza's population living below the poverty line, most people can't afford this private service. Instead, they use batteries from cars, trucks, and motorcycles, linking them with electrodes to LED lights."
The journalist added that winters in Gaza can be deadly, as people are pushed to use hazardous fuel sources like wood, candles, or diesel generators due to frequent power cuts. Over the duration of the siege, more than 30 children have died in fires caused by use of such hazardous fuel sources. The most devastating example of this was the death of 21 members of the extended Abu Rayya family in Gaza city in November 2022, in a fire caused by the family's petrol generator.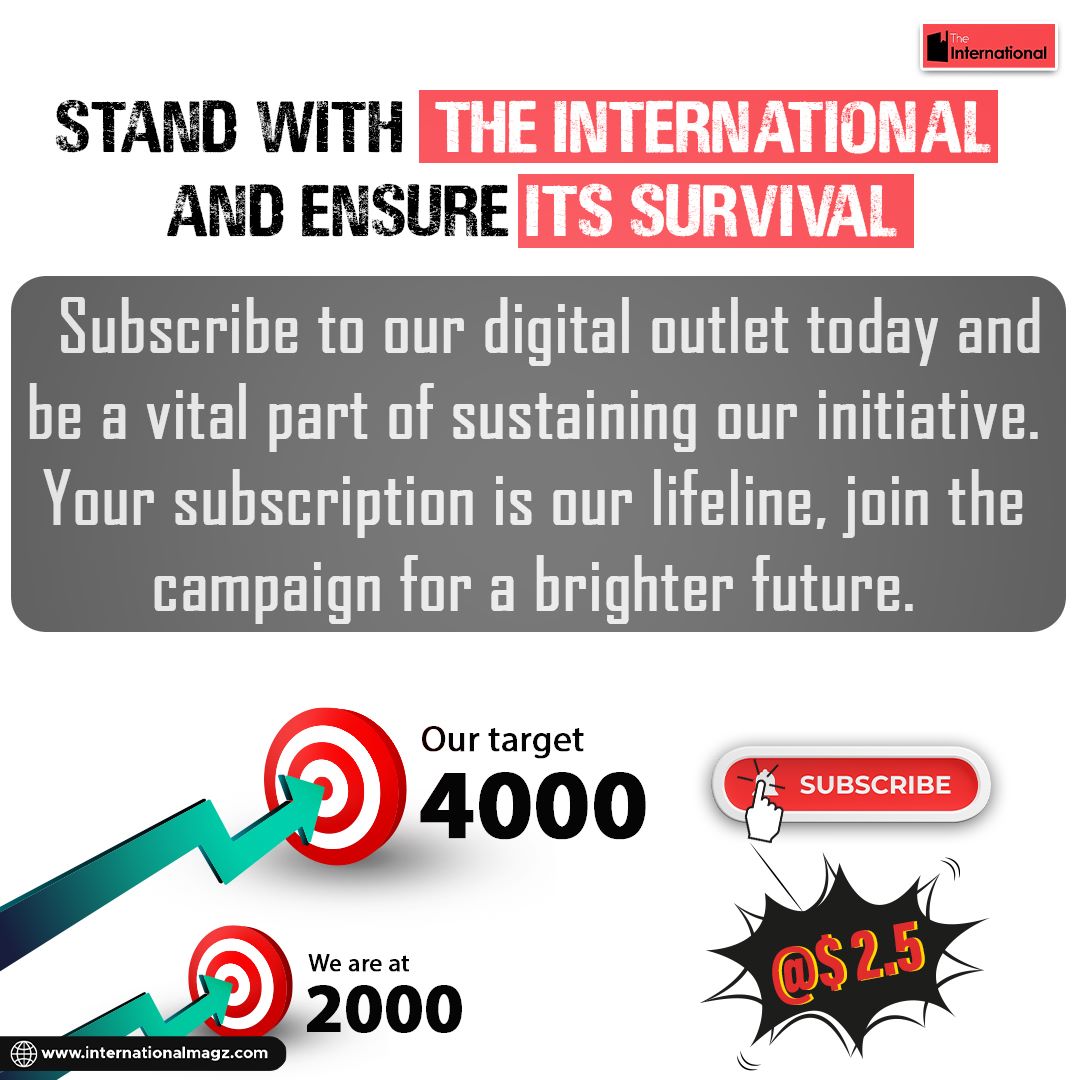 According to Thabet, constructing an electric grid would solve Gaza's power crisis, but that is impossible because of "the persistence of the Israeli targeting of the infrastructure, including the power networks and supplies, as well as the Israeli denial of the entrance of maintenance equipment like electrical and electronic boards and copper materials." The lack of these substances means that the company is not able to repair the damaged infrastructure every time the Zionist state bombards Gaza.
The electricity situation in the blockaded Strip is only representative of the broader shortages of everything essential in daily life that the people of the region suffer. Cut off from the world by Israeli "border walls" and tightly controlled border crossing and sea, nothing can enter the Gaza strip without being permitted by the authorities of the Zionist entity. This leads to constant shortages of basic necessities such as food, fuel, medicine and medical equipment. During the COVID-19 pandemic, although a handful of countries, including Russia, had donated vaccines, syringes, and medicines to Gaza to aid the blockaded enclave fight the emergency, Israeli authorities blocked that aid from entering Gaza, and the pandemic spread unchecked in the densely populated region. The situation was decried as akin to genocide by the Red Crescent that provides medical services in Gaza.
According to the UNICEF, 96% of Gaza's water is not fit for drinking. The enclave's sole sewage treatment plant was bombarded by Israeli warplanes in 2006, and it could never be rebuilt because Israel does not allow steel, an essential material in modern construction, to enter Gaza, on the pretext that Gazans would make weapons out of it. As a result, untreated or poorly treated sewage piles up and mixes with the few available water sources. In addition, Israel controls all the water sources in occupied Palestine and those originating from occupied Golan (Syria), cutting off Gazans' access to water. The situation results in widespread gastrointestinal disorders and death among the children of the region.
Apart from not allowing basic necessities to enter Gaza, Israel routinely destroys harvests by bombing cultivation fields, and devastates whatever industrial production the region has by specifically targeting industrial areas for bombardment. During the 17+ years of the siege, Israel has destroyed more than 2,500 industrial facilities in the strip, said Salama Maarouf, head of the Gaza government's media office.
Trauma, depression, and forced migration: Ethnic cleansing by other means
According to a report by the Euro-Mediterranean Human Rights Monitor (Euro-Med Monitor) published last year, nine out of 10 children in Gaza suffer from war-related trauma. The report highlighted that in a region where 50% of the population is below 15 years of age, Israeli attacks on civilian areas scar children for their entire life.
However, it is not only children who suffer from PTSD in Gaza. Both Gaza and West Bank, as well as the 1948 Palestine (Israel) have high indices of suicide among Palestinian youth. Human rights researcher Abdullah Sharshara attributes this to the psychological impact of "Israeli control over the details of life" in the region.
Another impact of this control is the mass exodus of Palestinians from all over historical Palestine but especially from Gaza. According to a survey conducted by Al-Aqsa University, 51% of young people in Gaza would like to emigrate. Although there is no official data on the number of people who have emigrated from the densely-populated Gaza Strip, unofficial figures indicate that more than 100,000 people left Gaza since 2007.
The International Committee of the Red Cross (ICRC) in Gaza contextualised this phenomenon in the light of Israel's on-going economic and political blockade of Gaza:
… restrictions imposed by Israel on the movement of goods and people in and out of Gaza have significantly contributed to a steady deterioration in the economic and humanitarian situation in Gaza. This has limited access to essential services, jobs, and opportunities outside of the occupied Palestinian territory.
ICRC found that 40% of Gazans between in the 18-29 age range said that they did not hope to find a job within the next 15 years.
"Israel has created expelling living conditions for the population," Sharshara explained. "It launched destructive wars, imposed a suffocating blockade, destroyed infrastructure, bombed the power plant, and increased poverty rates among the population, which led to a collective feeling that Gaza is no longer a safe place to build a happy future."
Successive Israeli governments since 1969 have worked to encourage mass exodus from Gaza, revealed a report by Israeli researcher Omri Sheffer Raviv, published by the Regional Thinking Forum website in March 2021. Raviv explained that Israel's goal in the late 1960s was to try to empty the Gaza Strip of a large mass of its population, to bring it under the authority of Tel Aviv with the least amount of burden. However, after the Israeli withdrawal from Gaza in 2005, the occupying power lost its ability to directly control the flow of migration, so it shifted its focus to creating "expelling living conditions" for the Palestinian population, including the blockade, food shortage, water crisis, and regular wars.
Palestinian researcher Ismail Muhammad decried that the expelling living conditions lead to brain drain and further reduce Gaza's capability to recover and develop after each war of aggression. He explained that by encouraging immigration, Israel is trying to achieve "the displacement of competencies and scientific capabilities in order to prevent the resistance from benefiting from them, in addition to disrupting the wheel of development, so that Gaza remains dependent on the Occupation state in the industrial, medical and agricultural fields."
He also considered that another Israeli goal behind this attitude is to create an entire generation of Palestinians opposed to resistance and focused on looking for individual salvation.
"The focus is on a young generation living a life full of unresolvable crises," he said. "This leads to emptying Gaza of its human reservoir, which is Gaza's capital in its extended confrontation with the occupation."
There is a general consensus that Israel's "final solution" for the Palestinian question is to turn Gaza into an "alternative homeland" for Palestinians, pushing the entire Palestinian population left in the region into that enclave of 40 km by length and 4 km by width. However, the occupying entity's most immediate goal seems to be to turn Gaza into a ruin, and empty it of its educated population.
Editor's Note:
The views and informations expressed in the article are solely those of the author and may or may not reflect the views of The International. We believe in providing a platform for a range of viewpoints from the left.
"The International" belongs to you.
✕
Please take a moment to read this. We apologize for any interruption, we want you to know "The International" seeks your valued support at this time. We've proudly served as a pioneering online platform, delivering ad-free media content. With only 2% of our readers opting for a subscription, any contribution you choose holds immense significance—whether it's an annual fee of $25 or a monthly payment of $2.5. — The "The International" Team, committed to providing you with enlightening perspectives. We want to highlight that this sum is even less than what you'd spend on a cup of coffee, yet it greatly aids in sustaining our efforts to perpetuate and enhance your esteemed initiative.
Support Us →