'Capitalism is in football, and football is in capitalism'. Those were the words of Tom Williams for New Socialism when he talked about the failed European Super League, which went as quickly as it came. But such is how truthful, generic, and commonplace those words should be, that you'd attribute it to pretty much anyone. Back in April of 2021, a dozen of Europe's football clubs tried to pulled off something of a coup, decided that it was time to take football to what they considered the next level, by establishing closed tournament, with no relegation, and one that doesn't allow for the other teams to join in.
This proposed tournament was beaten back, no thanks to fan protests that, at the risk of being hyperbolic, were akin to a sort of counter-revolution. There was also pushback from footballing organisations, the likes of the Premier League, UEFA, FIFA; many of whom, though, are no saints in this. In fact, quite the opposite, as this past week epitomised. This previous week saw FIFA president, Gianni Infantino, make absurd claims about how a biennial Men's World Cup would help the lives people from the Global South, especially Africa, and prevent immigrants from dying at sea.
'We need to find ways to include the entire world, to give hope to Africans so that they don't ned to cross the Mediterranean in order to find, maybe, a better life but more probably death in the sea', Infantino said at the Parliamentary Assembly of the Council of Europe in France, with all the gusto of someone who either has no either what imperialism is and its consequences, or, most likely, simply doesn't care. But while his statement should horrify us, they shouldn't surprise us. Just like the Super League, it's simply the next step in football's relationship with capitalism.
'Where the free-market critics of the ESL are wrong is in thinking the ESL is some sort of aberration, a one-off deviation from established practice, rather than a metaphor for what global capitalism has become: an edifice built on piles of debt where the owners of businesses say they love competition but do everything they can to avoid it. Just as the top European clubs have feeder teams that they can exploit for new talent, so the US tech giants have been busy buying up anything that looks like providing competition'. These words were from Larry Elliott, of The Guardian, and much of it should apply to Infantino's as well. His statement is no aberration.
The logic of capitalism is always more, more, more, and much more. Like the way Agent Smith replicates himself in The Matrix, capitalism is a system predicated at endless profit and consumerism, and infinite growth in a finite planet. So, with football, whenever there's a whiff of an opening in the global calendar, the aim is to stuff it with more matches. Be it a biennial World Cup, an expanded World Cup, a bloated Club World Cup, a proposal of a 39th Premier League game, or the introduction of a UEFA Conference League. And in a way that typifies capitalism, stuff aimed at profit for the already super-rich is marketed to the people as something that would make their lives whole. It's not enough you buy this soap to be clean, you have to buy to live a certain lifestyle and make your life complete. In the same manner, the people have always wanted a World Cup every two years, and/or a Super League, whether or not they realised it.
2022 will be the year of the World Cup in Qatar, a tournament acquired in dubious circumstances, powered by countless deaths under feudal working conditions, and one that football associations continue to back no matter what. But while there has been backlash to it in some elements of the media, with a few decrying 'sportswashing' and whatnot, and claims of footballing selling its soul, those cries are similar to those who use terms like 'it's not capitalism, it's cronyism'.
Football's soul was sold long ago. There's no particular timestamp for when that deathly transaction was made, but perhaps the most concrete first instance was in the 1980's. Thatcherism laid its glove on the game in the UK with the austerity measures that came with that conservatism, which led to the move in 1983, by the Football Association, allowing clubs to evade a rule that prohibited directors from being paid. Then English football followed up by basically giving the go-ahead for clubs to float on the stock exchange, providing shareholders with a rich and immediate dividend. But the big moment truly came in 1992, when the country's top twenty-two clubs formed a breakaway division and cut an unprecedented deal with right-wing sweetheart Rupert Murdoch's BSkyB for television rights.
That move led to the Premier League becoming a goldmine, part-football league, part-PR tool, part-get-rich-quick scheme. Suddenly getting into the English top division was a means of boosting finances, and in the past decades, owners of clubs in the Championship – the lower division - pretty much bled their teams dry with the aim of getting into the top-flight. Some have had success with it, but like with capitalism, many have run themselves into trouble trying to do so. The latest and most glaring case in point is Derby County, who face the imminent threat of going into oblivion. Clubs like Blackpool, Portsmouth, and Charlton have been run into the ground, while Leeds United's mismanagement in the early 2000s gave birth to the phrase 'Doing a Leeds'.
That's not to mention the clubs that did go bust. It's the great contradiction of capitalism that while many at the top enjoying boons, those down below fight to stay afloat, sometimes unsuccessfully. In east Manchester, Bury Football Club pretty much went extinct in the summer of 2019, yet a twenty-minute drive from Bury's defunct Gigg Lane stadium, stands the Etihad Stadium, which houses Manchester City, one of the world's richest clubs. Then there are clubs like Macclesfield, who went extinct in the 2020/21 season. And of course, when clubs go bust, they birth phoenix clubs, and then the working-class fans pick up the scraps, build the clubs back up to a reputable level, before another vulture owner tries to swoop in once more.
And that's the story of football, in England especially, clubs created by the working class; those who get to the top find a way to stiff the supporters and make profits at their expense. Then capitalism becomes cronyism, with corporations coming in, followed by ultra-wealthy individuals, and then actual countries use clubs as a PR shill. In other parts of the Europe, it isn't really any different. The German Bundesliga has its 50+1 rule, which gives fans a say in how clubs are run, but that's by no means enough, and almost means clubs from Germany can't compete with other sides financially.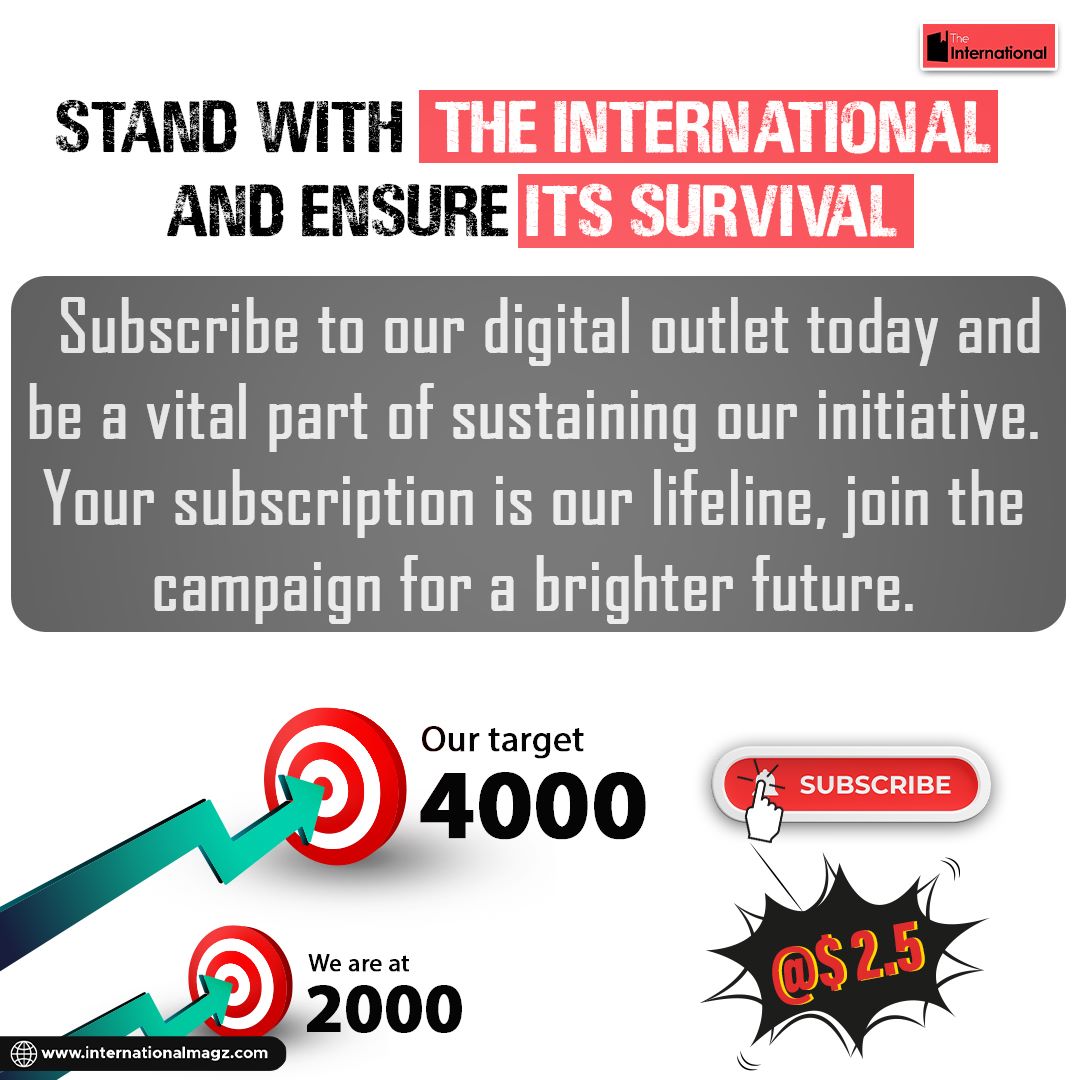 And while the Super League was stopped in its tracks, the Champions League – the competition that was meant to graduate to the ESL – in itself is by no means better. Created as the European Cup, Europe's top club competition was initially founded as a knockout-only competition, whereby any team could be knocked out after a pair of games. But, of course, the supposed bigger clubs rejected this idea, seeking more games for profit, and thus, a group stage of six games was born.
Then came a seeding system, which meant clubs of supposed repute couldn't meet with each other until the latter stages of the competition, the definition of institutionalised cheating. As of now, in a competition that's meant for 52 nations, five countries make up half of the 32 group-stage slots. More slots mean more games; which means more money to hoard wealth and players from the others. And by 2024, the competition will have graduated to a Super League in all but name, with more matches in the group stages, and 'legacy spots' to help accommodate whatever failings the favoured teams might encounter. As such, it was easy to see through the creation of Europa Conference League. Enjoying its inaugural campaign this season, the Conference League was created to give lower-ranked teams across Europe a chance at continental football, at least that's the way it is framed. But while it does look decent in theory, it's little more than a move to placate the smaller clubs, quell any discontent, and perpetuate the notion that the richer clubs have some divine right to the higher-ranked competitions, and finances.
The myth of capitalism is that everything will always keep going on the up, and there'll be no downsides. Football has come to believe this too, or at least did. Prior to the Covid-19 pandemic, clubs spent lavishly. Astronomically transfer fees were complemented with absurd wages, and many didn't think there'd be a fall. But as clubs like Juventus, Barcelona, and Real Madrid have found out, things can get tough.
The pandemic affected ticket sales with stadiums, as well as tours around the world, for clubs, and club revenues were hit hard. Barcelona are mired in debt, which cost them their greatest player of all time, last summer, and means they still struggle to register players. Juventus continue to struggle with a massive wage bill, while Real Madrid can no longer spend big as they seemingly do. So, it's not surprise that those were the three clubs primarily pushing for the Super League, and the finances that would follow, even engaging in denial after it was shut down.
Of course, the state of football has gotten many disillusioned with the game. Players have started speaking out against playing too many matches, while Dutch midfielder Davy Pröpper retired not long ago, citing how he fell out of love with the game. Players have become dehumanised, and have become mere cogs in the wheel of the dirty sport, which also partly explains why footballers have become targets for abuse after each game. Meanwhile, footballing executives don't just fail to cut back on the excess, they continue to cram more games into the calendar.
It's like Watch Dogs Gazzette's Bachar Bzeih noted: 'Capital's takeover of football cannot be reversed on capital's terms. Football under its current capitalist trajectory is destined to one fate, and it is death'. We can't ask nicely that football stops its trajectory towards the death of the once-beautiful game, and we can't merely ask that football fans take ownership and control of the clubs, as they should. Football is long due its revolution. But will it ever come?
For all the growing disillusion with football, and the recognition of what it has become, the emotional attachment is still obvious, and quite effective. More often than not, what happens on the pitch can excuse the mishaps off of it. Manchester United fans launched protests after the Super League incident, even preventing games from being played, but a few months later, the conversation around the club became how they needed to get better on the pitch. For all the complaints of Manchester City fans post-ESL, their supporters are still enjoying their most successful decade. Chelsea fans also stormed club grounds last April, but a month later were celebrating a second Champions League triumph.
It's easy to fall for the allure of on-pitch success, even if your club are petro-states that bomb Yemen, hedge-fund managers that fund neoliberal parties that supply weapons to those petro-states to bomb Yemen, or a Russian billionaire that benefitted from the illegal dissolution of the Soviet Union to amass wealth amidst inequality, and funds Isreali occupation of Palestine. Football might well be capitalism's biggest shield. The thrill of the win overshadows a sense of morality, and as such, it's difficult to demand a revolt.
But football remains a reflection of society. As neoliberal decay intensifies and looks to be giving way to neo-fascism, it's obvious in the sport as well. Clubs continue to fund rhetoric and beliefs detrimental to the working class. Excessive football matches and competition sponsors like Gazprom and Total Energies play their part in potential climate collapse. Yet there are still some who continue to resist, and clubs like St Pauli and Freiburg in Germany, for instance, epitomise that within the game. But mere resistance can only do so much. As society needs to wage a war against decadence and one of liberation, football is standing by to be saved.